Free Small Business Forms, Certificates, Flyers...

Are you looking for free small business forms, business certificates, business flyers...to help you with starting your own business?
---
If so, you have came to right place with immediate access to 550+ free business forms, certificates, flyers, brochures...and many more valuable free gifts.
Business forms, certificates, flyers, brochures and more tools available with immediate access to download, customize and print at your convenience 24 hours a day 7 days a week to help you do your job faster and more effectively.
---
---
This website is easy to use and informative and will save you time and money. I have free small business forms, free business certificates, free business flyers, free business brochures...such as job applications and employee-of-the-month awards created to help you start your own small business or even further your existing one. You will be able to download the forms and print professional and attractive forms without having to worry about any downloading software.
Each page has small business forms, certificates, flyers, brochures...in Adobe Reader format. If you need to modify any of the forms you will be able to access this site: Free PDF Services (link included on each page). You can convert the Adobe file into a Word document free of charge and make the necessary changes for your small business.
Small Business Letter Templates (Samples) are available for free also to download, customize and print. Your small business can use any of these letters to help create your very own business letter. Most business owners do not like to write letters, but sometimes all we need is a little help getting started. We have included many business letter templates to choose from so check them out!
---
---
Instant Business Letter Kit
Don't waste your valuable time any longer! If you are looking for high quality professionally written business letters and memos that cover virtually EVERY business situation imaginable, this Kit is exactly what you have been searching for.
"Instant Business Letter Kit (Third Edition) is a comprehensive business writing toolkit that combines "how-to" tips, tricks, advice, and information with over 149 real-life templates for writing any type of business letter; that you can download into your word processor and use as you choose. The Kit also includes a special bonus book containing business form templates ranging from, invoices and purchase orders, to minutes of meetings, and trip reports. Whether you're involved in small business, home-based business, or large business, if you need help writing business letters, you could easily make this Kit your business writing style guide."
Business Certificates are sometimes hard to come by. If you're wanting to give your employee(s) a certificate and you just don't have time to make one or you just don't have the money to purchase one right now you have found the right place, just click the certificate above. We have many more business certificates such as Certificate of Completion, Certificate for Promotion...

We know how long it takes to create them and we also know if you look online they always want to charge you for them. So we are  paying-it-forward and giving you SmallBusinessFreeForms.com certificates absolutely free - no strings attached! Just click on Business Certificates and enjoy!
We have included some brief information regarding each form that I hope you will find helpful. Please keep in mind when your searching online for legal forms (free or not) - they should never replace the advice of a lawyer.
---
Using QuickBooks® for Nonprofit Organizations, Associations & Clubs (Paperback)
Do you use QuickBooks for your small business accounting needs? If yes, then you have to have this book!

Using QuickBooks for Nonprofit Organizations, Associations, & Clubs by Lisa London, CPA shows the reader how to set up and use QuickBooks in a nonprofit environment.
I (Terressa Pierce, SmallBusinessFreeForms.com Owner) have met Lisa personally and have read her books and she is absolutely brilliant! She will absolutely be the accountant beside you with these books and will make life so much easier in the office!
Geared toward people without QuickBooks experience, Using QuickBooks® for Nonprofit Organizations, Associations & Clubs shows the reader how to set up and use QuickBooks® in a nonprofit environment. Lisa London, The Accountant Beside You, walks you through QuickBooks for Nonprofit Organizations from start to finish. With her friendly easy-to-understand style, and step-by-step instructions and screenshots, Lisa guides new QuickBooks users every step of the way, while her tips for how to make QuickBooks work better for nonprofits provides new procedures for even the experienced bookkeeper. Not only does she take you through how to set up QuickBooks and utilize it more efficiently for your organization, but she also covers everything you need to know to implement controls and procedures to ensure that your money is always protected.
The step-by-step instructions and hundreds of screen shots explain how to:
•          Manage member dues, fundraisers, and trips
•          Track grants and contracts
•          Allocate overhead to programs & grants
•          Set up internal accounting controls to protect the money
•          Customize forms
•          Track volunteer hours
•          and much more.
Click the link below to purchase this book or for more information:
---
Technology may run the modern office, but you continue to do the work. Good corporate records are essential. With the right business forms, you can avoid costly mistakes, maintain client goodwill, handle major business decisions, and achieve your business goals with a minimum of time and money. Just simply select the forms you need and your business will be on its way to being more organized, and experiencing a greater business security with the right forms for your business, right now!
Subscribe to "The Small Business Form Gallery" free monthly newsletter today and you will receive FREE the "Top Ten Tips on Small Business Success" eBook today as a Thank You Gift for signing up!
Just simply enter your email address in the small form in the top right side of screen and subscribe to the "The Small Business Form Gallery" and you will be able to access the free eBook above and also the SmallBusinessFreeForms.com Table of Contents immediately in any back issue. These table of contents have every page on this website listed under categories (pages on website) with name of each form and a link going to that page to download immediately or at your convenience.
Take control of your precious time with business planning. You can easily customize your daily, weekly, monthly or yearly planning with these forms, checklists, etc.

I will be continually be adding new forms, certificates, flyers and many more valuable gifts and information as time permits.
Please feel free to contact me if you have any questions.
---
Site Build It is an awesome company to get your first website started for your new small business. If you are interested in building your own website click on the banner below or click on the "Site Build It" button on the very bottom of the page. You will find out everything you need to know on how to build your own site. It is very rewarding when you are able to help so many people with valuable information, etc and at the same time reward yourself with a home business.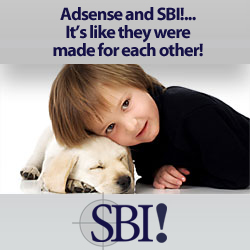 ---
Other Valuable Small Business Resources:

FreeChurchForms.com -
This is my other website with free church forms, certificates, flyers, brochures... You can also find Shepherdbase (church membership database), free eBook and much more.



Basic Accounting Help -

Basic accounting concepts plus free accounting software.



Free Church Accounting -

Free spreadsheets for your church or non-profit accounting needs.



---
Home | SBFF Blog | Contact | About | Terms of Use
---